Join us as we celebrate where we've come from, what Rotman Commerce is today and where we're excited to be heading next – together.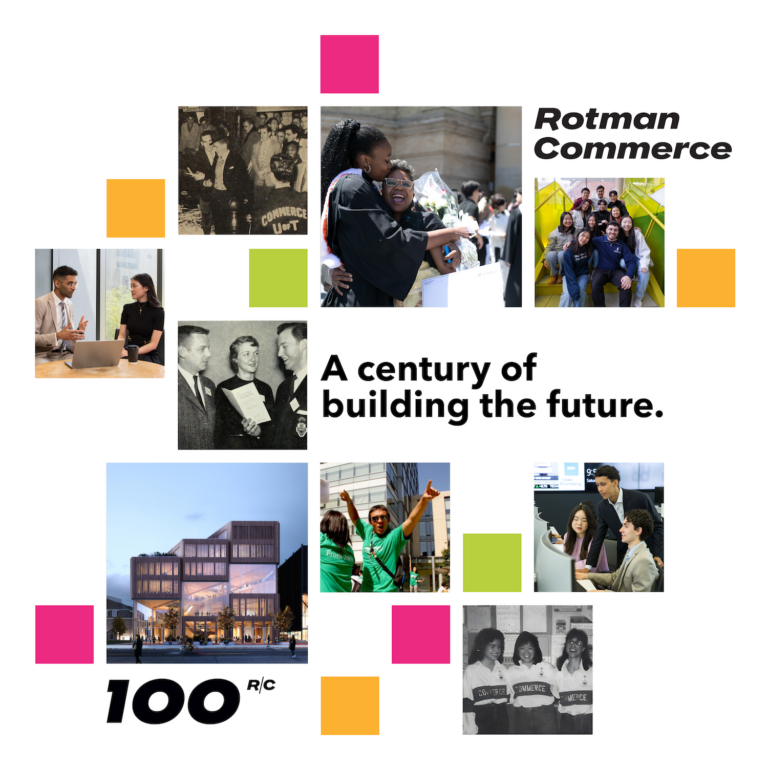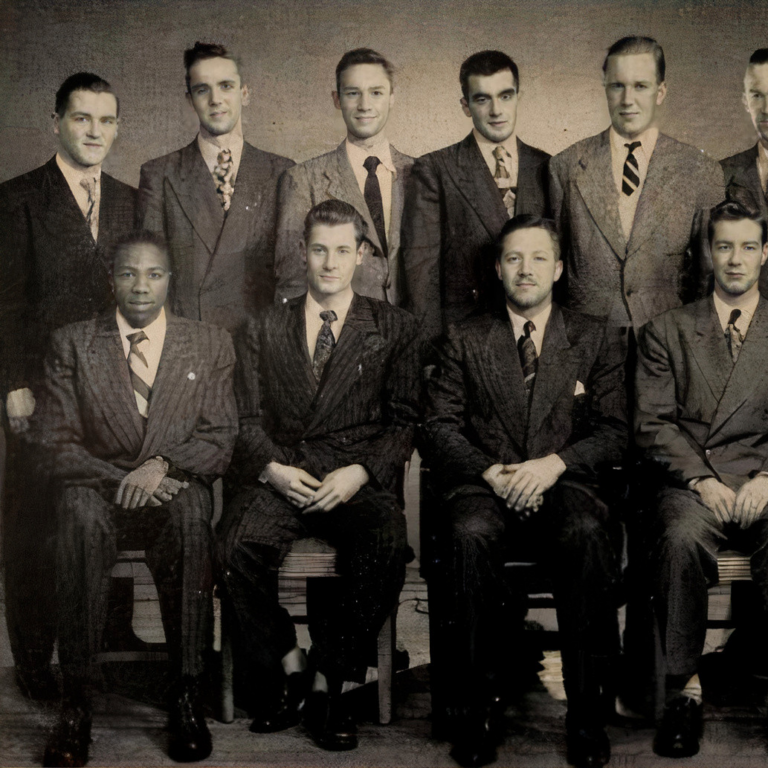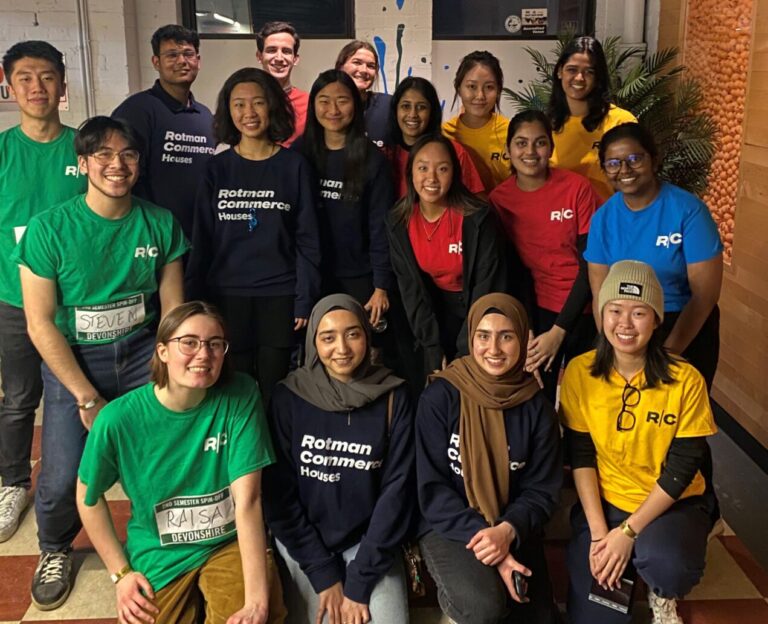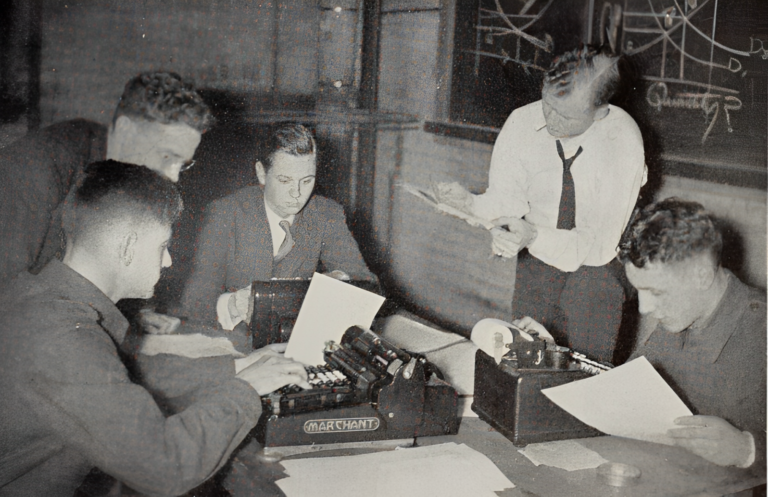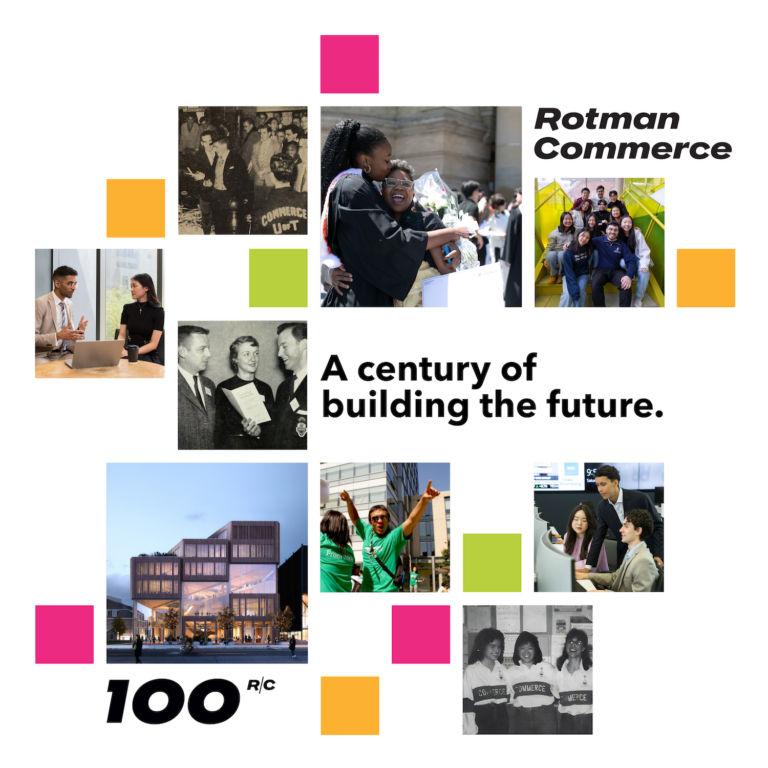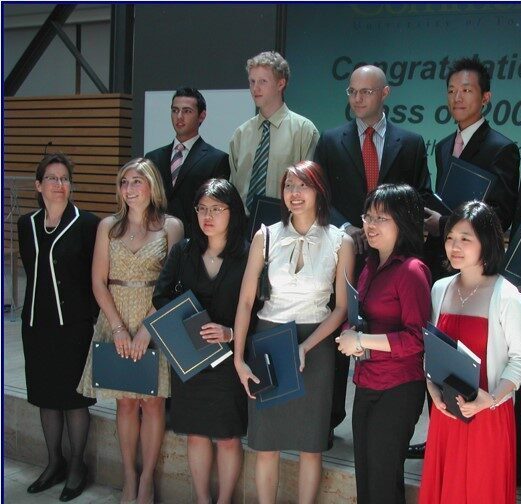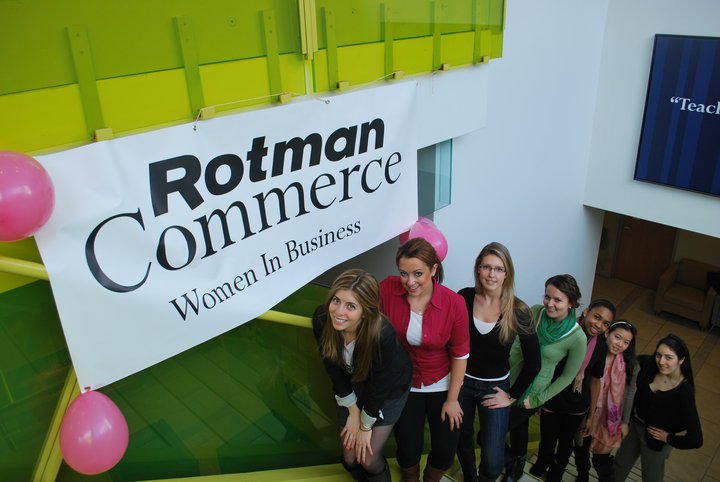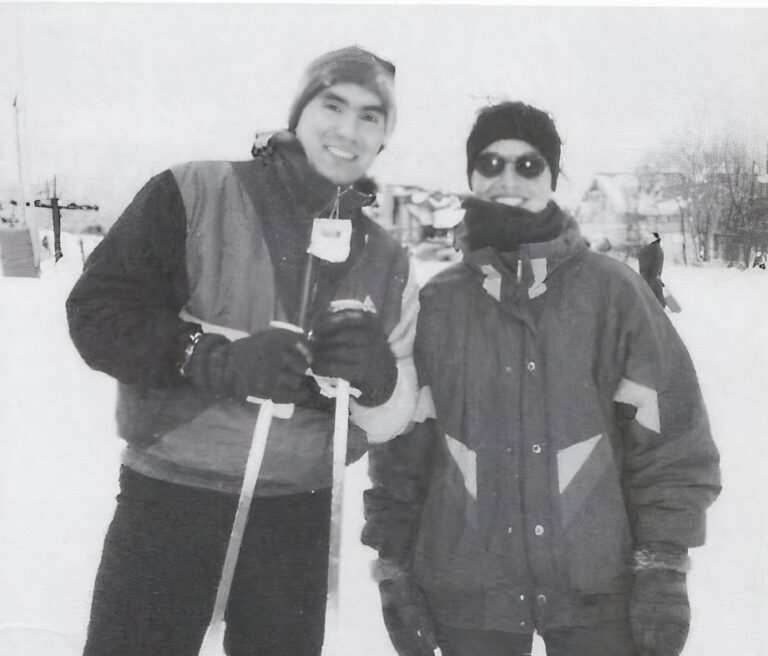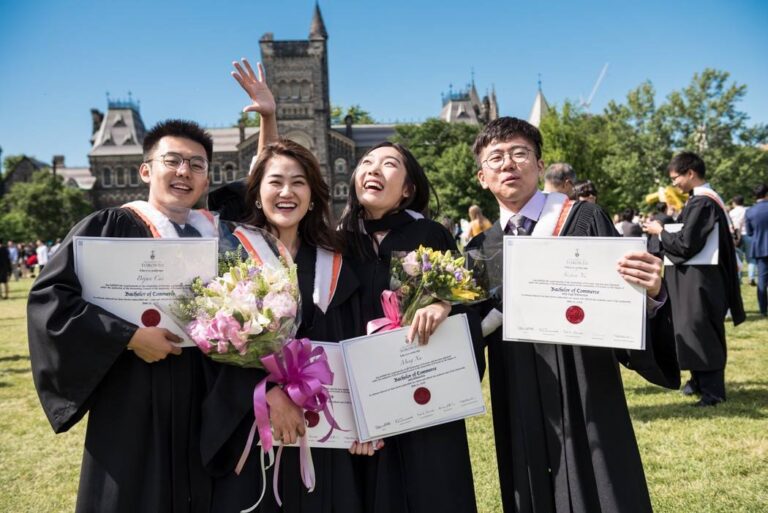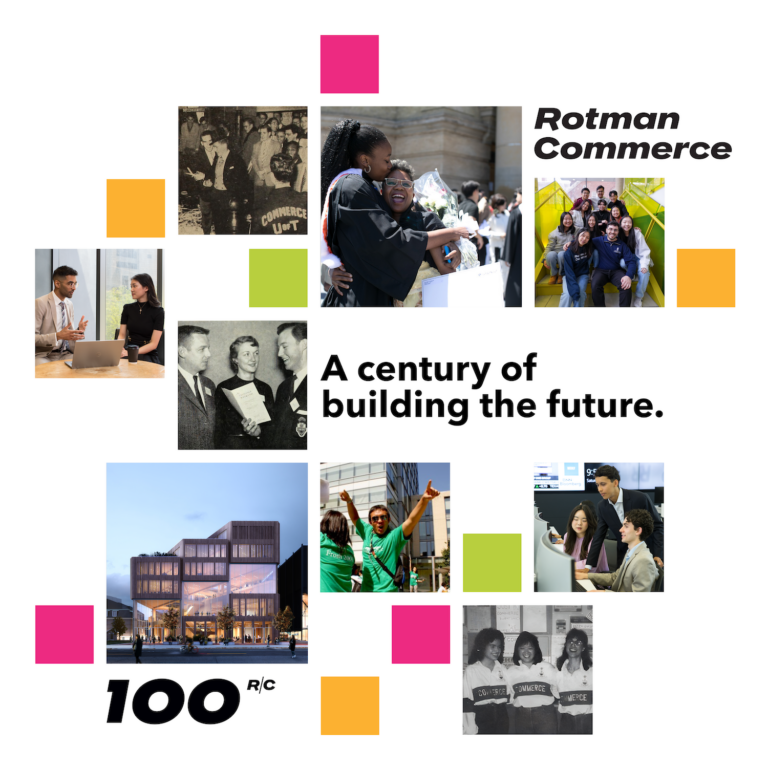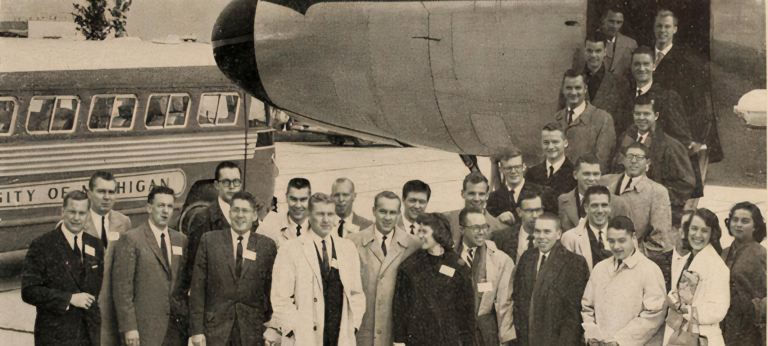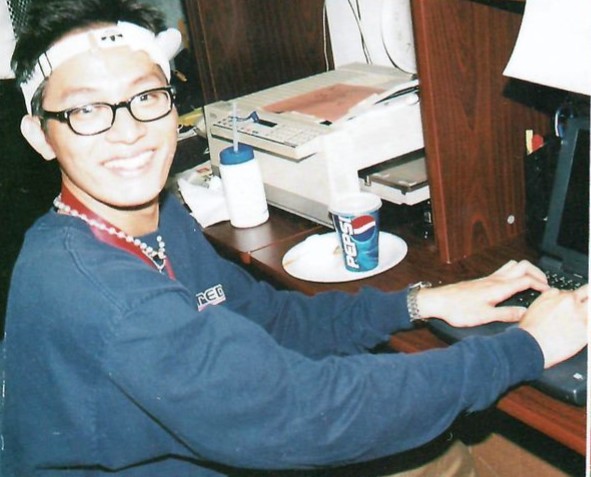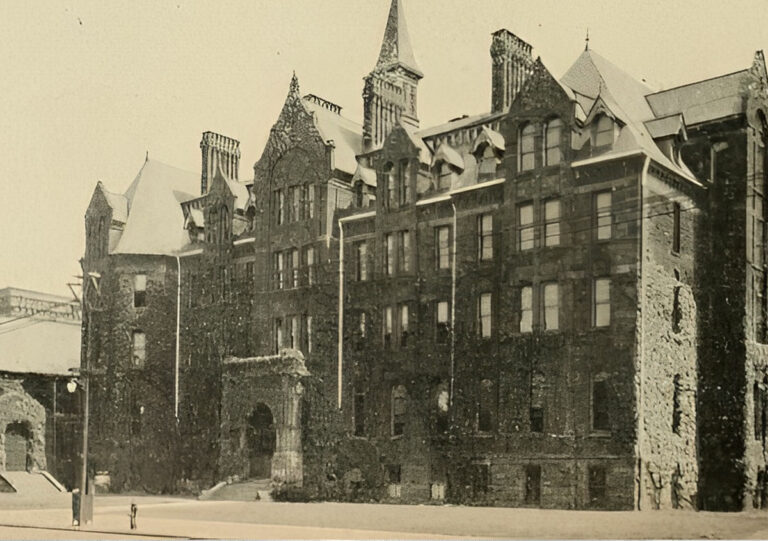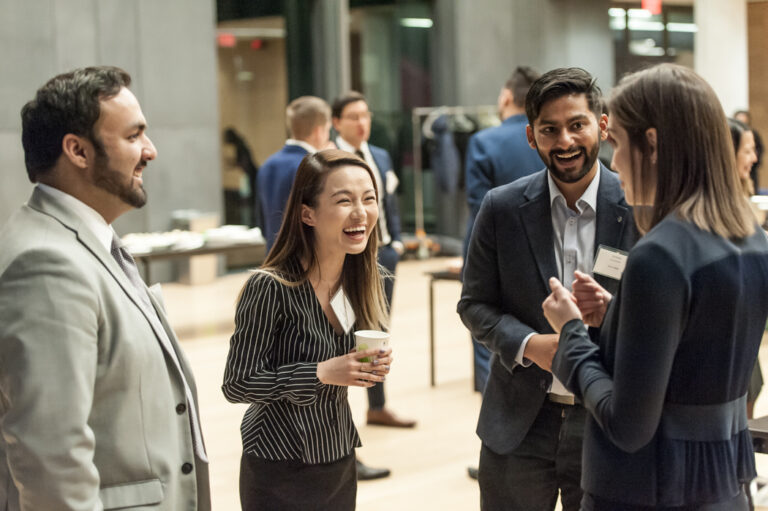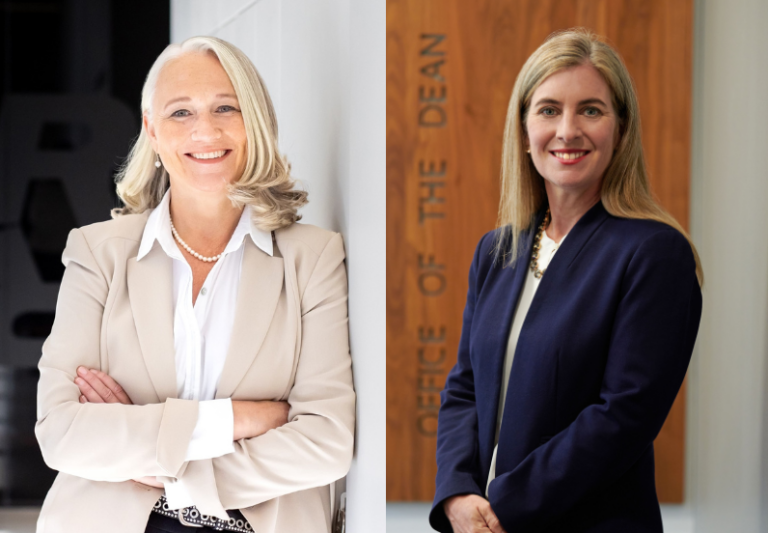 100 years. A remarkable milestone in our ever-evolving history.
On the sunny day of June 6, 1924, the first seven graduates of the University of Toronto's undergraduate business program now known as Rotman Commerce walked across the stage at Convocation Hall and received their diplomas.
While Rotman Commerce has never stopped growing and evolving to keep pace with change, a shared purpose connects that first handful of graduates to the multifaceted Rotman Commerce of today. This was well stated decades ago by Charles Allen Ashley, who led the program from 1934 to 1952: "…to turn out graduates who can expect to apply themselves with success to the task of learning a business quickly, of becoming good citizens, and of living a full life."
As we celebrate this milestone, we are grateful to our community for making Rotman Commerce what it is today and for helping us shape our tomorrow. We are a community that has grown more diverse and globally connected. One that delivers an innovative and unique academic experience — combining the world-renowned breadth and depth of expertise of both the University of Toronto's Faculty of Arts & Science and the Rotman School of Management. We have an alumni network that collectively shares insights, provides mentorship and invests in a new generation. And just as importantly, we have a group of leaders, changemakers and innovators who champion Rotman Commerce for leading the way.
Together, we celebrate a century of building the future.
Susan Christoffersen
Dean, Rotman School of Management
Melanie Woodin
Dean, Faculty of Arts & Science
The tenets that bring us together
Within the unique plethora of perspectives that may be found in the past one hundred years, there are four key throughlines that stand out as tying our collective efforts together – our long history of keeping pace with change; the many ways we connect our network to opportunity; our diverse and growing community; and the continued momentum that's propelling us into the future. 
Our community is more inclusive than ever, welcoming people of diverse identities and points of view. But all graduates, past and present, have made the same journey from uncertainty to understanding to rewarding collaboration. We share the pride that comes through tackling challenges together and applying what we've learned in the world.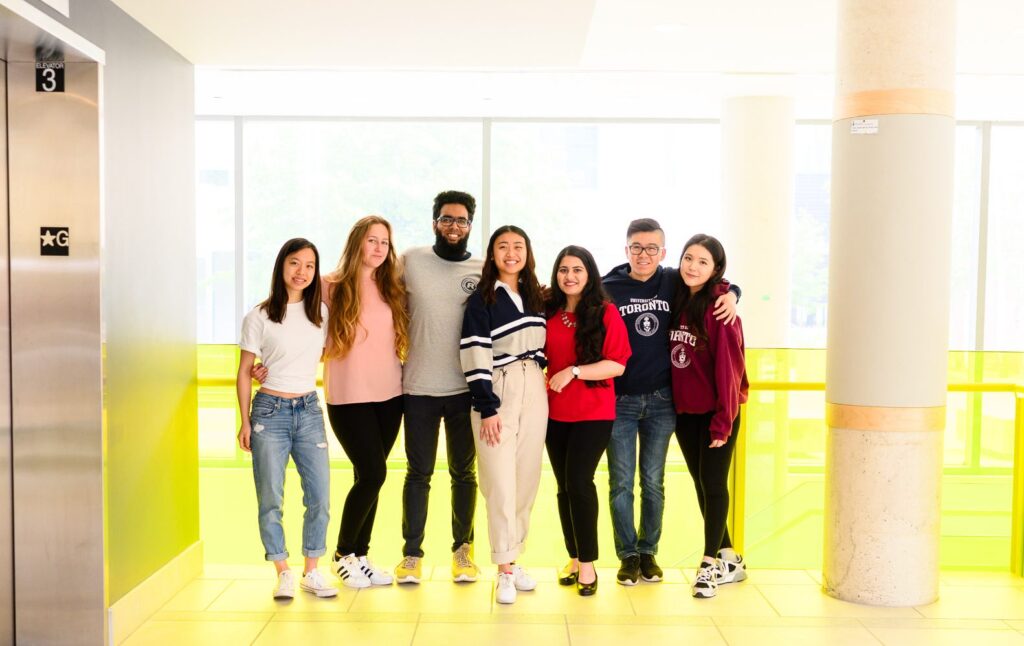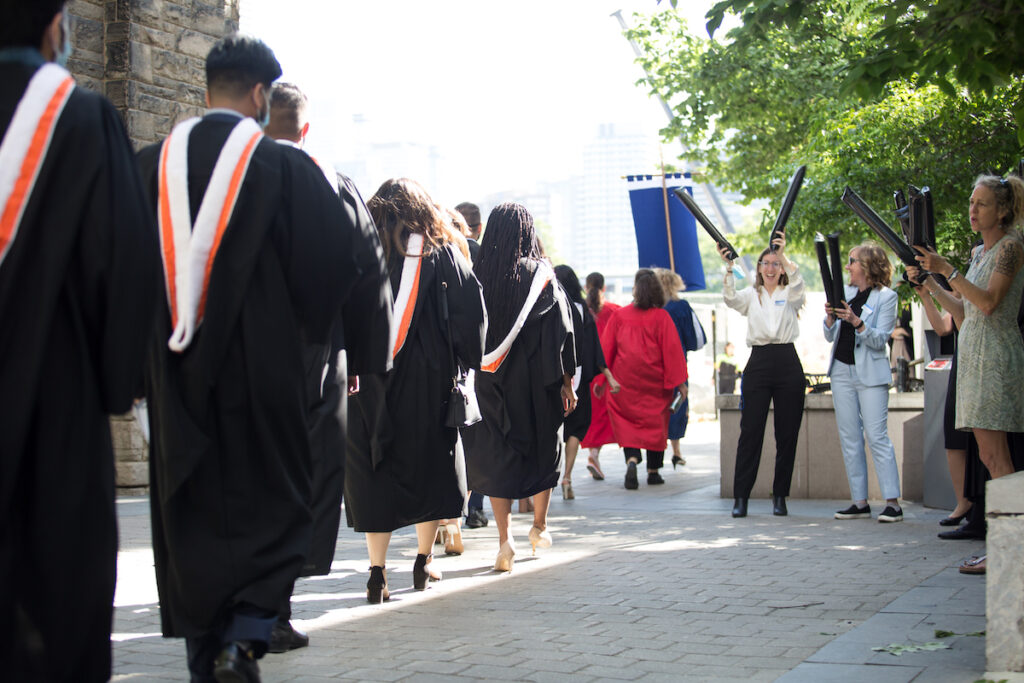 Our centenary is a chance to look back and see where we've come from, celebrating the milestones of progress. But it's equally a celebration of where we are today – and how we'll continue building and gaining momentum to create an even better tomorrow.
A top-ranked commerce program integrated with a leading business school and the arts and science faculty of a respected global university – at the heart of Canada's commercial and financial capital – these are the dimensions of opportunity that connect Rotman Commerce to the world and shape the unique quality of education we deliver.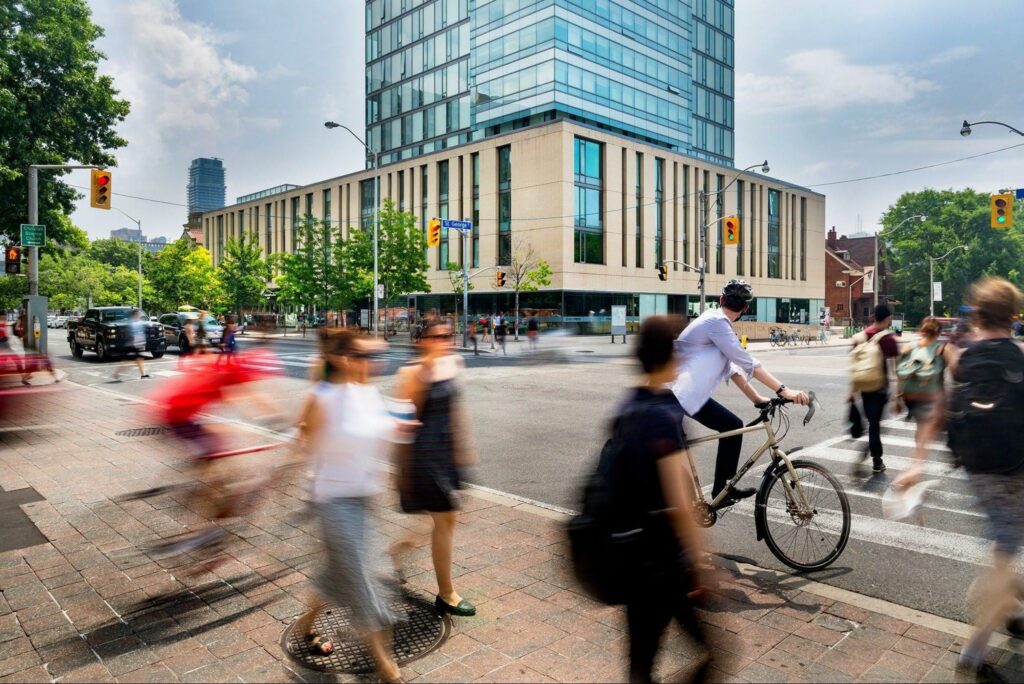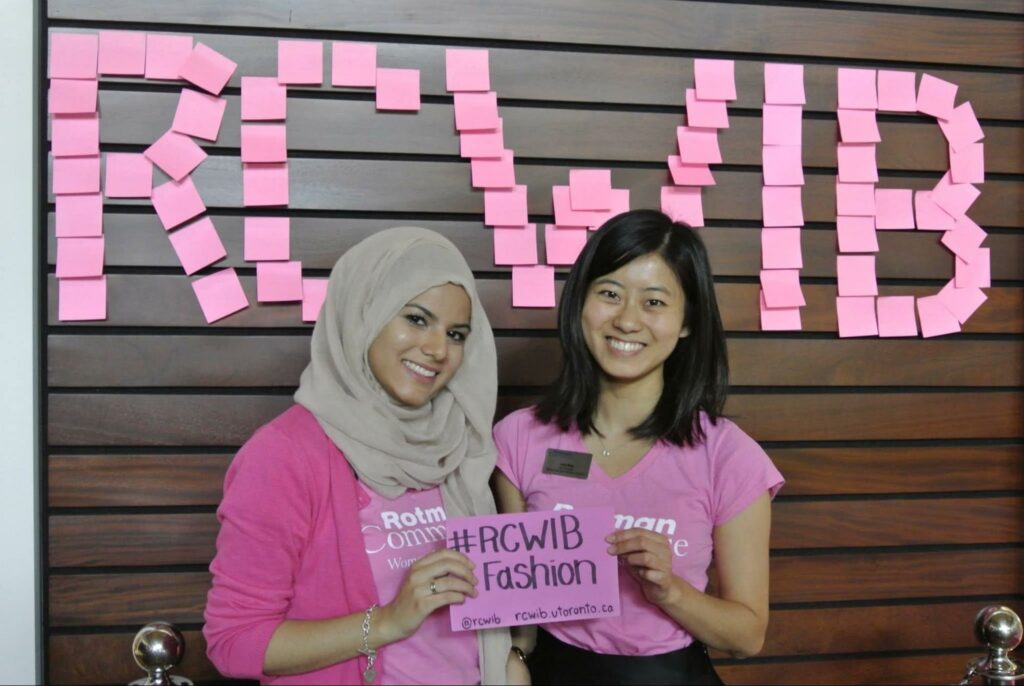 Change doesn't just happen. It's something you build toward, grounding bold moves in proven approaches and time-tested insights. This is what our graduates have been doing for a century. And it's how those who follow them will continue building the future.
Explore some of the stories that have made Rotman Commerce what it is today and will shape where we are going tomorrow. Check back often as we share our stories through this year of celebration. 
Since the early days, the Rotman Commerce community has made accessibility to a world-class education an utmost priority.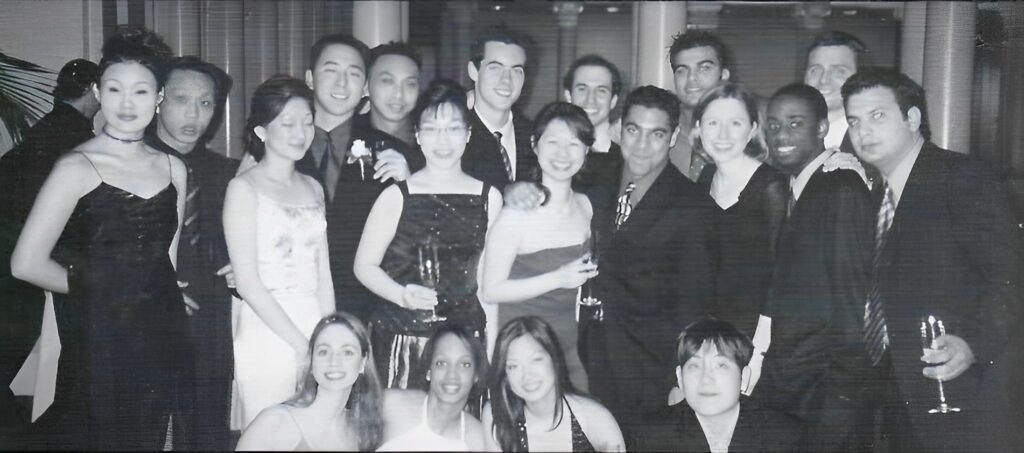 The Rotman Commerce community has evolved over the years, shaped by a multitude of student life traditions.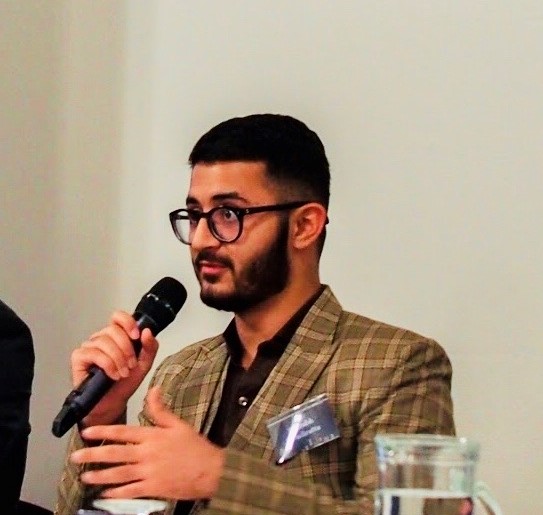 I was able to share and assist
"As a 2021 graduate of Rotman Commerce, my journey has been about translating classroom knowledge into tangible actions in finance. This commitment drives my work at RBC Capital Markets and led me to co-found ATG Alternative Investments Inc., manifesting my passion for creating innovative financial opportunities.
A highlight of my university career was serving as a keynote speaker at a University of Toronto Business Association event. I was privileged to share my insights and experiences as an intern at RBC Capital Markets and also the journey of starting ATG. This engagement with the student community, particularly in guiding first-year students, was an enriching experience that underscored the importance of mentorship and leadership in my path."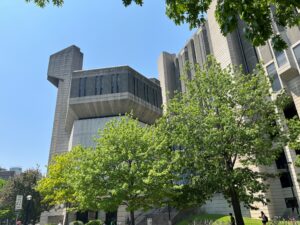 "In my first year, a couple of friends and I pulled an all-nighter at Robarts to prepare for a dreaded RSM230 midterm. Complete with pizza and caffeine, we spent the next nine hours revising. Despite the lingering back pain and delirium, we made our way to the exam centre, and this remains one of my favourite memories at Rotman Commerce. We were all in it together."
Martina Mercado Such, BCom '23 
High quality of business education
The best aspect of my experience at Rotman has been the high quality of business education I have received. The faculty members are exceptional in their respective fields. Specifically, I have greatly enjoyed the courses RSM495 ('Management Consulting') taught by Prof. Jan Klakurka, RSM392 ('Strategic Management') taught by Prof. Stefan Dimitriadis, and RSM325 ('Legal Environment of Business II') taught by Prof. Jaclyn Seidman. The faculty's dedication to teaching, insightful perspectives, and ability to create a stimulating academic environment have played a crucial role in my development as a student and future professional. I am sincerely grateful for their contributions in preparing us for the future.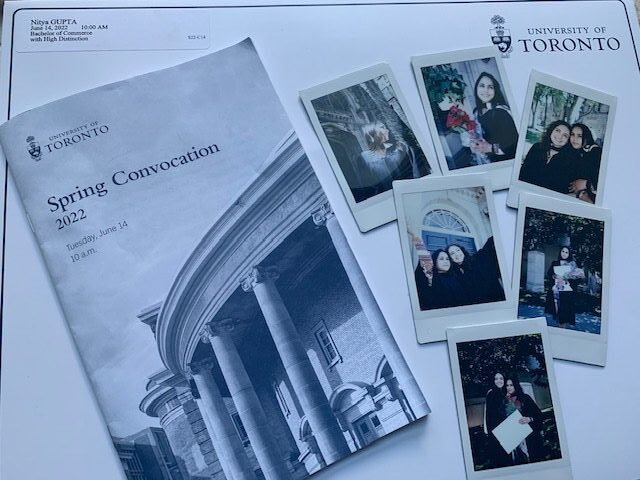 Rotman was the place where my professional and personal change started! From hustling through online classes to being back on campus and attending classes with masks on post-Covid, one thing I will always cherish is how perseverant everyone was. Looking back, my favorite memory will be the grind. There is an implicit understanding between RC students that we are in for a rollercoaster, but everyone is keen to be on the ride. Honestly, that's what I liked.
I have worked on projects and assignments till 2 in the morning and wondered Why me?, but all made sense when I turned my tassel in Con Hall last summer. All of it was possible because of the connection I had with my profs and friends. Let it be the corridor talks, office hours, or 10 min breaks with professors or hitting cafes, or doing activities with friends, everything had its own joy.
Happy 100, RC!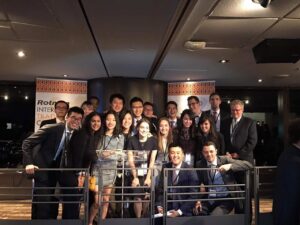 Friendships and experiences I've gained will last a lifetime
As an international student, I arrived at Rotman Commerce feeling alone and uncertain. But over the course of four years, I made countless friends and memories that will stay with me forever. One particularly valuable experience was my time as a lab assistant at the Finance Lab and the volunteering experience at Rotman International Trading Competition. It was an incredible opportunity to meet students from all over the world who shared my passion for finance. Through the long days and sleepless nights, I worked alongside my fellow volunteers and lab assistants and developed new friendships. Thanks to Rotman Commerce, I was able to explore my interests and passions in a supportive and engaging environment, and I now have the skills and experience to pursue my dream career. Looking back on my time at Rotman, I feel grateful and proud to have been part of such an incredible community, and I know that the friendships and experiences I've gained will last a lifetime.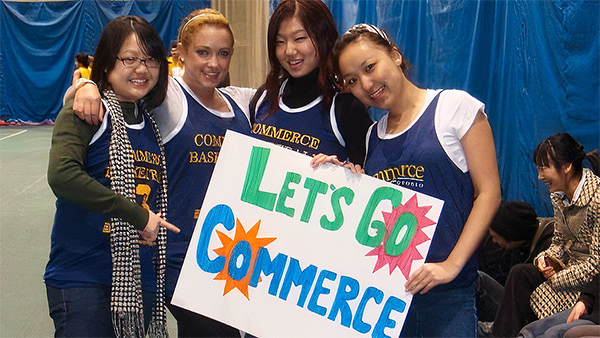 All-night study sesh? The game you never thought you'd win? That time when you got your first internship?
Share your memories of Rotman Commerce! Whether you're an 8T5 or a 2T5, tell us about your favourite experience, class, professor, spot on campus, moment from a student group or any special recollection. 
Explore highlights from our history and learn how Rotman Commerce got its start, evolved to keep pace with society's changes and transformed into what it is today. 
Each month, join us as we celebrate some of the many individuals who have shaped Rotman Commerce into what it is today.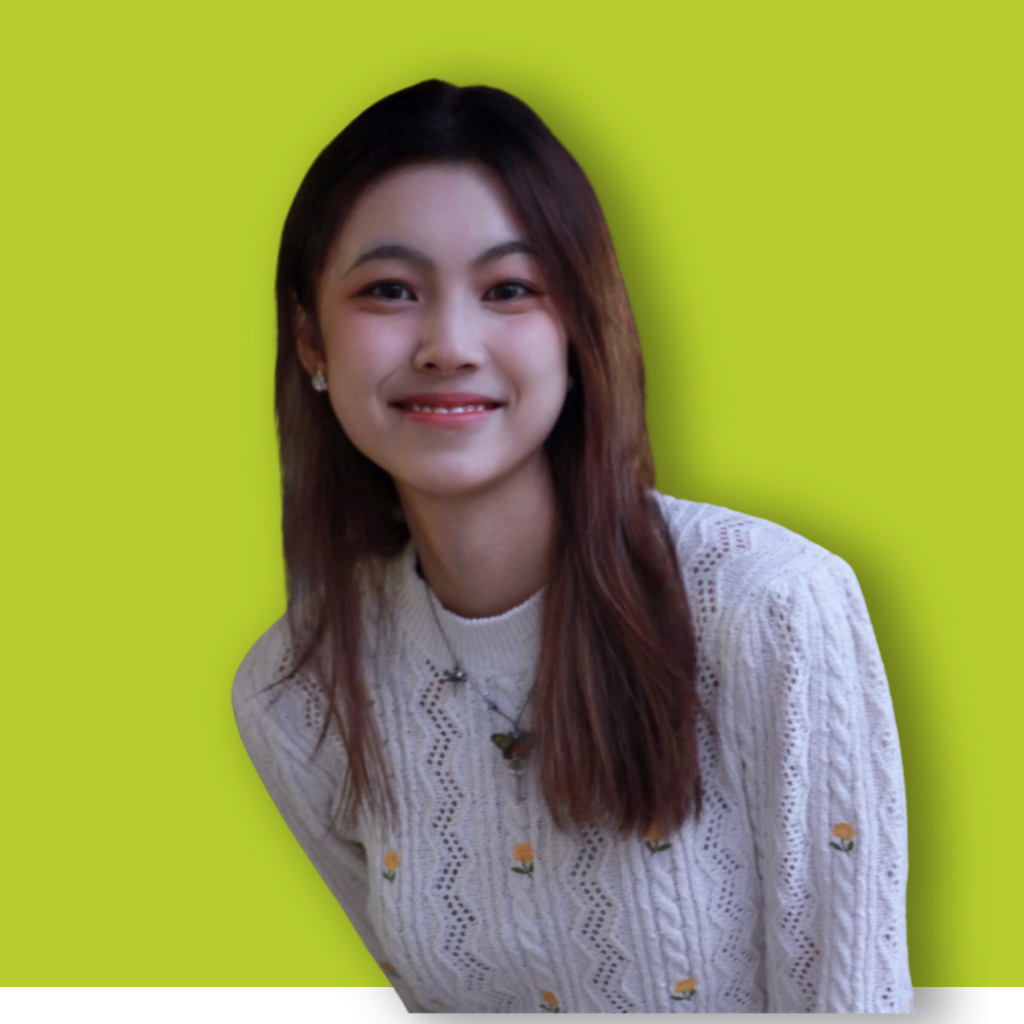 President, Rotman Commerce Human Resources Association
"I work to create opportunities for personal and professional growth for my peers"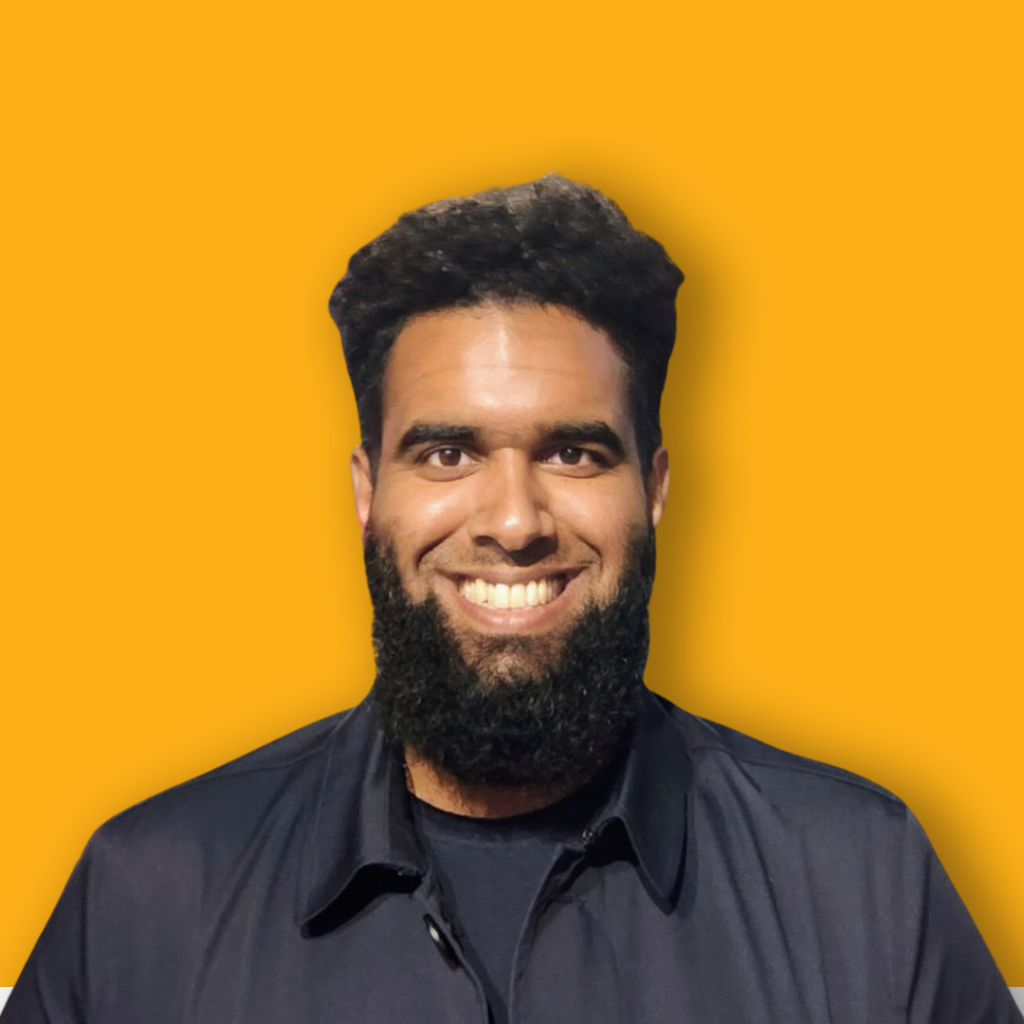 "Throughout it all, I met lifelong friends and honed valuable skills which I continue to draw upon today."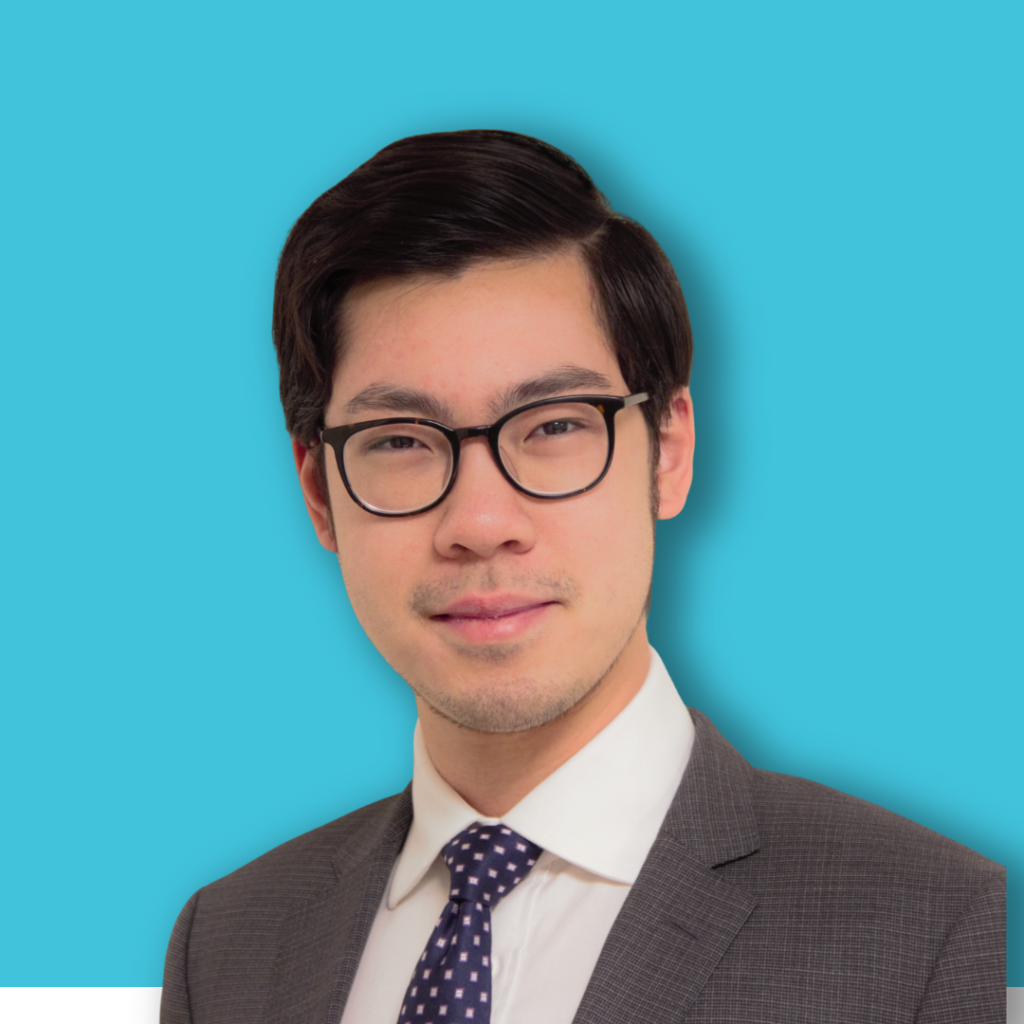 Associate, Cravath, Swaine & Moore LLP
"I was encouraged to chart my own course …"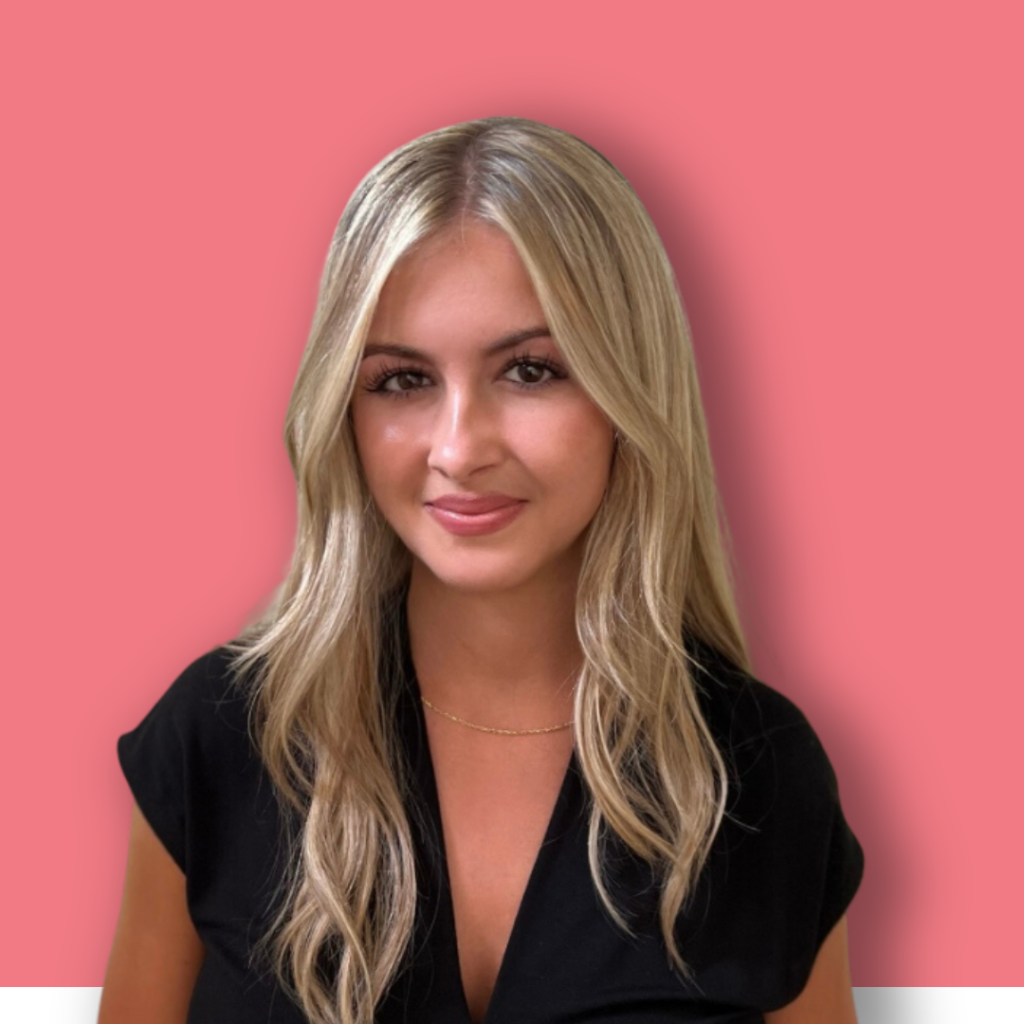 Account Manager, Infotek Consulting
"I am grateful to the impact Rotman Commerce has had on my personal and professional development…"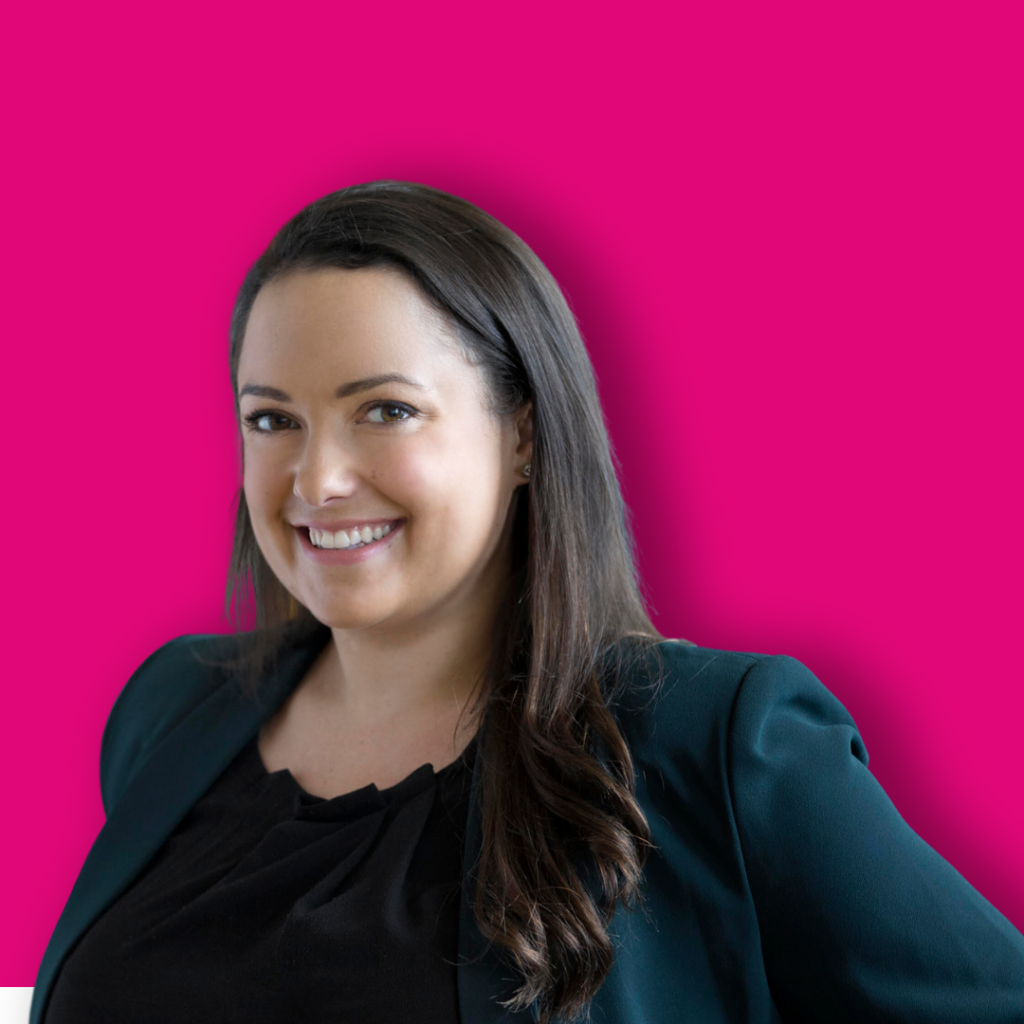 "My experience at Rotman Commerce was nothing short of transformative."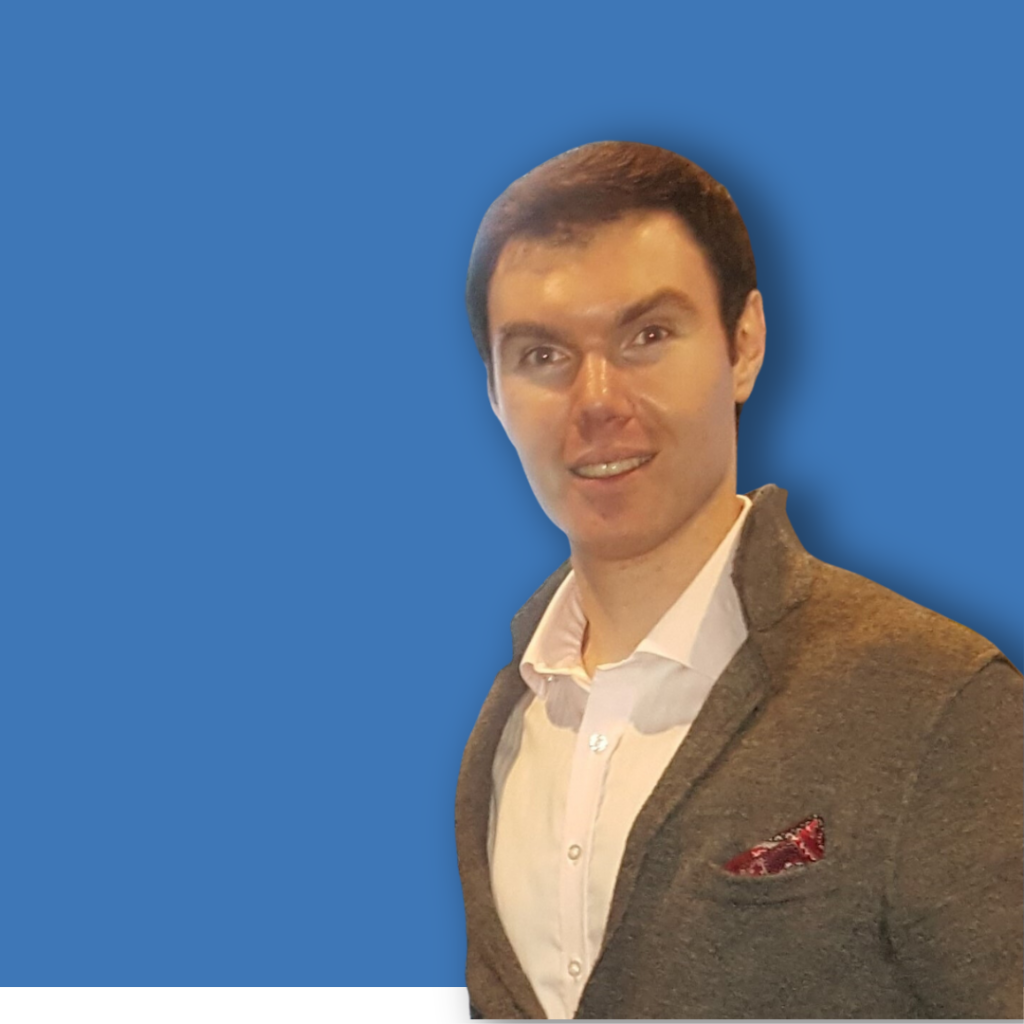 "Rotman Commerce was seminal in my Canadian journey…"
A new home welcomes a new era for Rotman Commerce
As we continue to grow and welcome the best and brightest into our program each year, one critical gap remains: a physical home for our community to call its own.
For the first time in our hundred-year history, we will soon have a dedicated space on the University of Toronto's St. George campus. This signifies a transformative moment in our growth: the creation of a central meeting place that brings together our diverse community of learners and leaders under one roof that will engender spontaneous discussions, cross-disciplinary interactions and a shared sense of purpose vital to nurturing camaraderie and collaboration.
This new multistorey structure will be situated beside the Goldring Centre on Devonshire near the Rotman School of Management. Classrooms, student activity spaces (including study rooms, social lounges, designated areas for student clubs and spaces for silent reflection), support units such as Academic and Career Services, Student Life and the Centre for Professional Skills, a large event space, a café on the ground floor and more will be housed in this state-of-the-art building.
With an open concept, warm wood tones and natural light throughout, our new space will serve as an inclusive, inspiring and inviting meeting ground that brings our community together for generations to come. 
To our students, faculty, staff, alumni, donors and friends – we look forward to welcoming you home.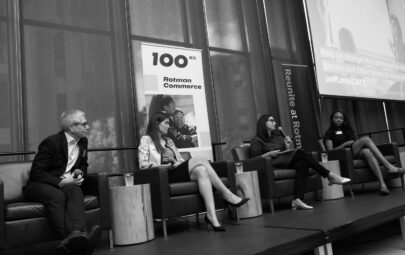 Thank you to all who joined us for the special Rotman Commerce 100th anniversary lunch at Reunite at Rotman!
Event Date: September 29, 2023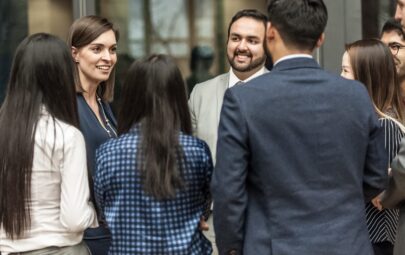 Rotman Commerce's community has a 100-year legacy of sharing insights, providing mentorship and investing in a new generation.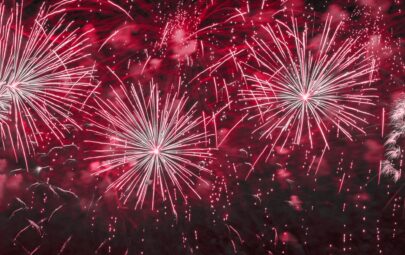 Mark your calendars for June 2024! Rotman Commerce will be concluding its 100th anniversary celebration with a grand festivity.
Join us in our mission to champion tomorrow's most transformative change-makers.